Best places for engagement pictures in Montreal
If you are considering engagement sessions prior to your wedding day, then you have come to the right place! We handpicked our favorite locations around Montreal to offer some inspiration. Whether you are seeking the Old Port's historical architecture as backdrop, Montreal's famous green spaces or hidden gems further away, you will find plenty of images below to help you plan ahead.
Best places for engagement photos in Montreal include:
Montreal's Old Port
La Fontaine Park and the Plateau
Montreal's Botanical Garden / Espace de la vie
National Park Îles-de-Boucherville
Saint-Eustache's La Maison Lavande
Macdonald Farm / McGill Campus
Montreal's Old Port

The Old Port is by far the most sought after place due to its well preserved architecture and its signature cobblestone streets. Come prepared though, as the area is quite large therefore requires extensive walking. We recommend pinpointing a few locations in advance, as well as allocating half the day for a more enjoyable experience. Click here to see Lily and William's engagement session featuring the Montreal's skyline at sunset
The boardwalk connects Quai Jacques-Cartier and Terrasses Bonsecours, finally leading you to Montreal's famous Clock Tower. Strolling along the St-Lawrence river is romantic regardless of the season. Located on the edge of the Old Port, this area tends to be much more quiet than the bustling street of St-Paul.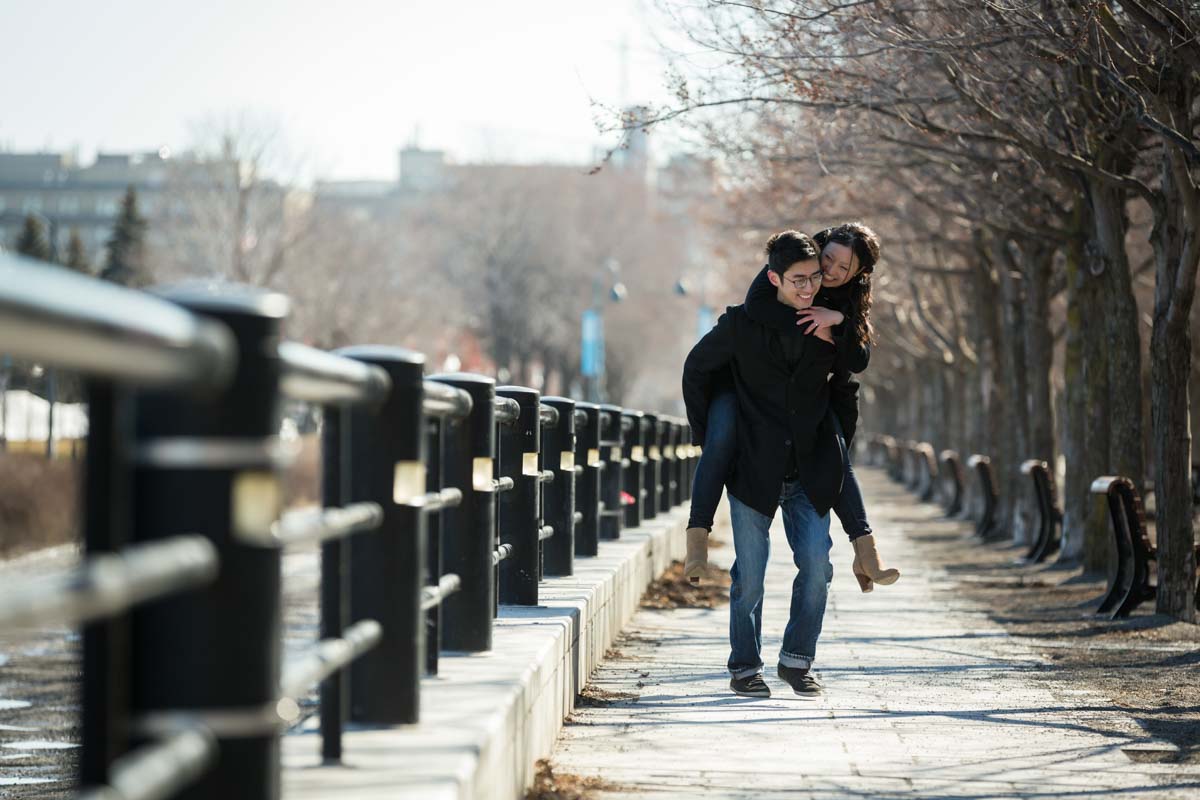 Surprisingly, one can find green spaces at Terrasses Bonsecours and along rue de la Commune. If you are visiting here during summer, expect to bump into massive crowds, tourists and other brides on their wedding day! The trees provides a contrast to the Old Port's stone architecture.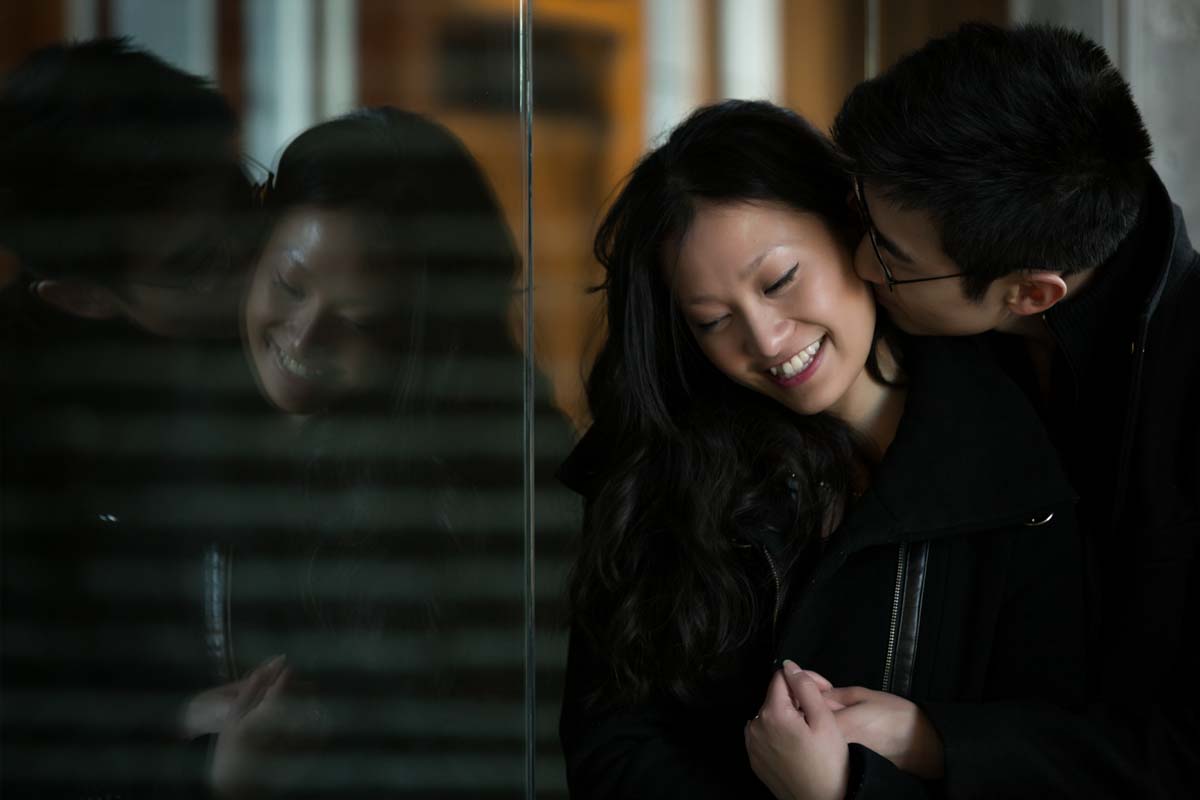 Just across the street you will find the popular Marché Bonsecours. A great alternative for those looking for indoor images. The coffee shop offers a cozy place to rest your feet.
La Fontaine Park and the Plateau
Easily accessible, plenty of parking within the park and located in the heart of Montreal's Plateau make La Fontaine park a popular choice for engagement sessions. The park is also bicycle and pet friendly, therefore attracting lots of fans. We suggest scheduling your shoot either very early or late. Photogenic throughout the year, you can see why La Fontaine is highly recommended. Check out Jessica and Anthony's engagement at La Fontaine park and the Plateau here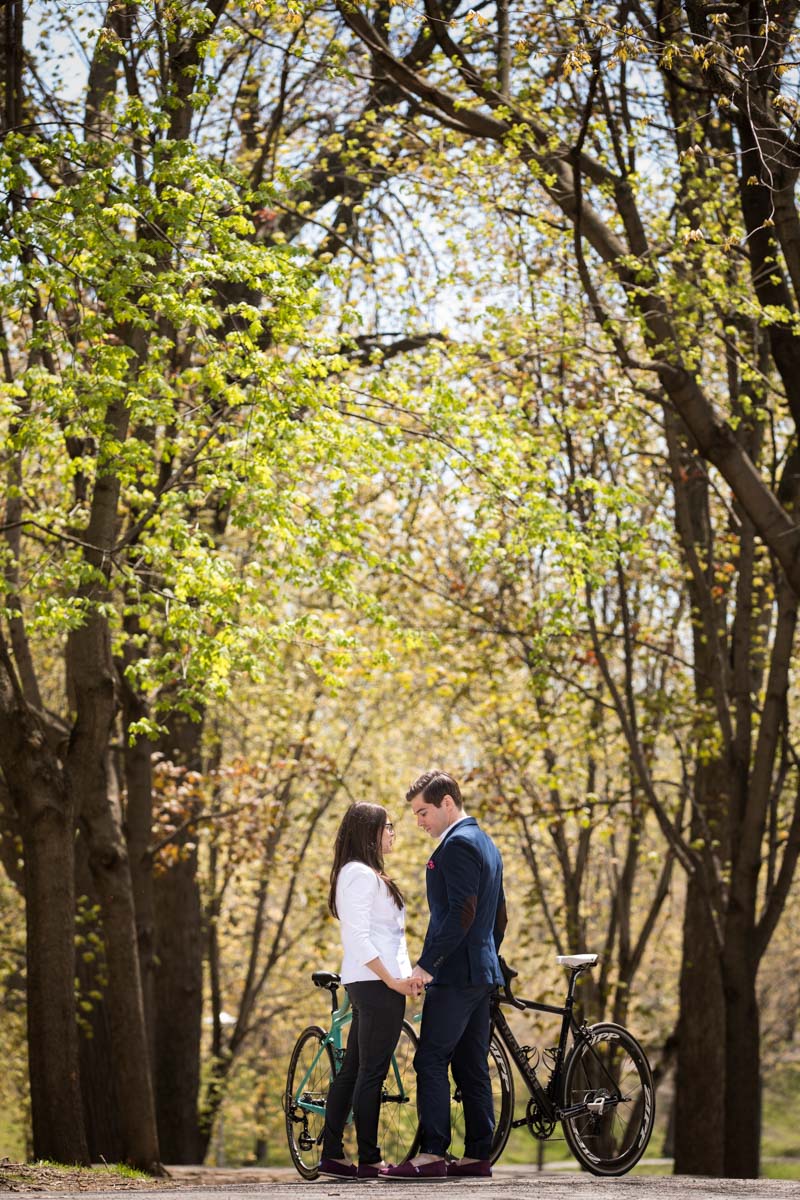 Tall trees and plenty of benches at La Fontaine will give you the classic park theme. Surrounded by four popular streets: Sherbrooke, Papineau, Rachel and avenue du Parc-La Fontaine, virtually every Montrealer knows where it is!
Walk along St-Laurent boulevard for an urban exploration our city's finest graffiti. Feeling hungry and need to take a break? Just crash into the legendary Schwartz's Deli for its famous smoked meat to refuel.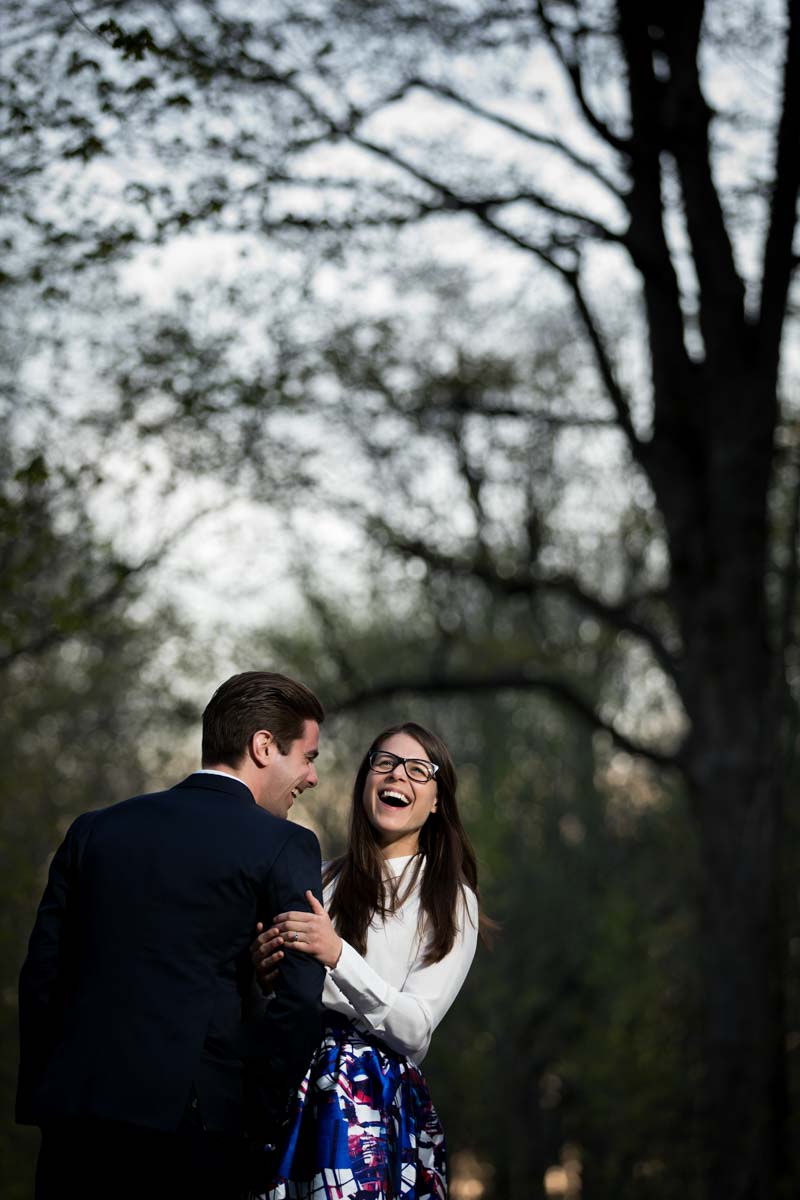 Our engagement sessions have no time limit, we will keep shooting past sunset to provide a memorable experience. Contact us and see what we have to offer. Most importantly, we want you to have fun!

Montreal's Botanical Garden / Espace de la vie
The Botanical Garden is Montreal's crown jewel, essentially an amalgamation of small themed parks in the same area. Although very spacious, focus on specific areas to avoid endless walking. We highly recommend this location for your engagement photos even at the cost of a modest admission fee. Don't miss Caroline and Vartan's colorful images under the crabapples here
Wear comfortable shoes and prepare to spend some time at the Botanical Garden to make the best out of it. High heels tend to sink into the grass, certainly not recommended.
Expect a good mix of wide, mid and closeup shots throughout the day. We strive to bring visual interest and creativity such that you can showcase the photos to your friends!
Visit the Botanical Garden at the right time to catch the blossom of the crabapples. Alternatively, enjoy the lush greenery in summer or the falling leaves in fall. You can't go wrong by having your engagement photos taken here.
National Park Îles-de-Boucherville
Perfect location in the south shore for your engagement. Take the exit from highway 25 to Îles-de-Boucherville to reach the parking lot. A small admission fee grants you access to lovely trails, open spaces and even views of the St-Lawrence river. See more from Johanna and Javier's engagement here
Go off the beaten path to find the rock shore's secret entrance. Brides might not want to get their dresses wet, but why not jump into the water for your engagement?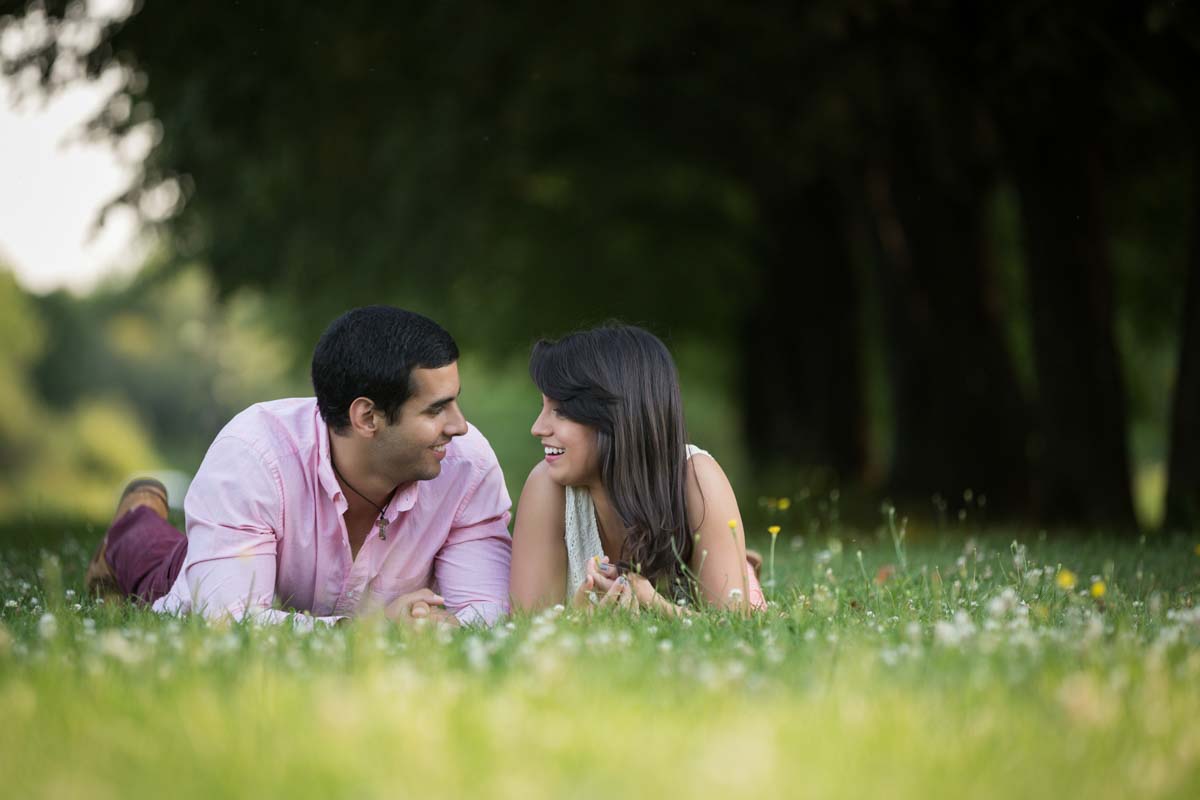 We brainstorm the theme and clothing in advance, with plenty of recommendations to help you look best. This is the time to play with colors and accessories to reveal your personality!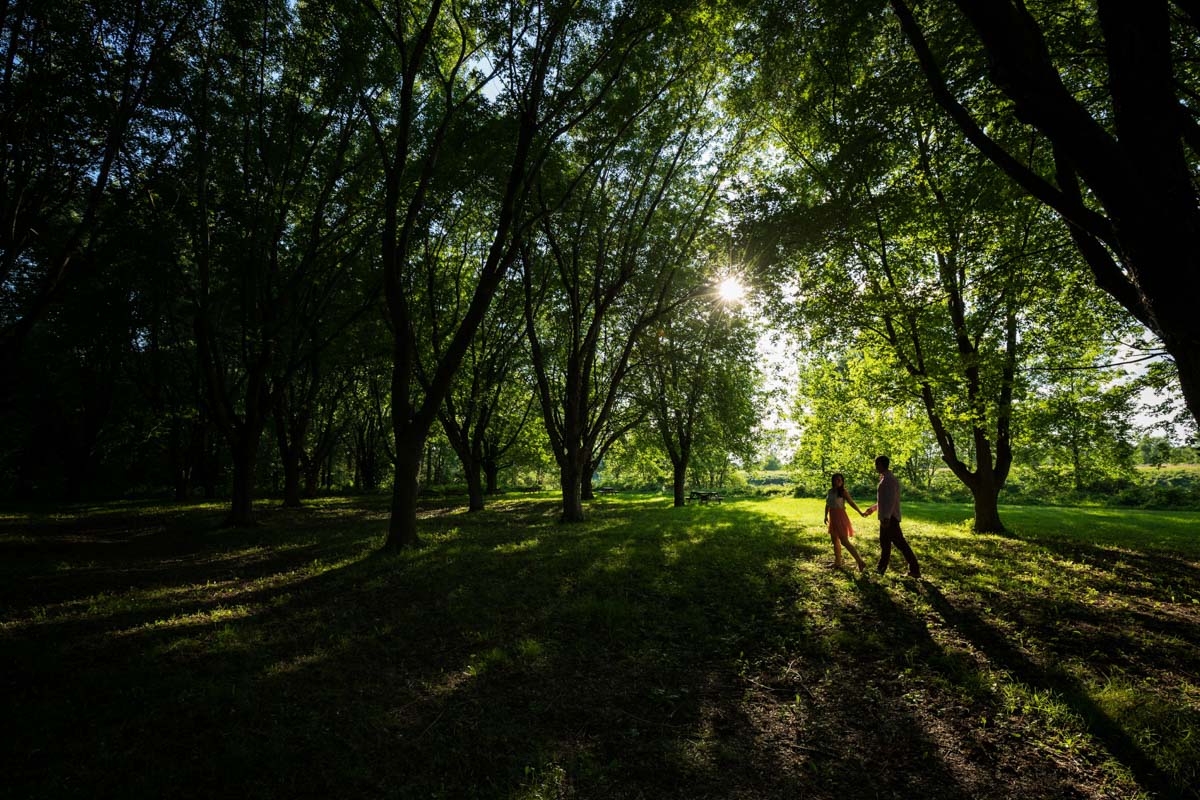 Pixelicious excels in any lighting condition, from the blazing sun to dark interiors. Experiment with light and space to elevate your images.
Saint-Eustache's La Maison Lavande
Drive north from Montreal to reach La Maison Lavande in Saint-Eustache. Known for its spectacular display of lavender fields, come near the end of June to witness it in full bloom. Flexibility in scheduling is essential but get it right, you won't regret coming this far. More images with Victoria and Martin's family at La Maison Lavande here
Quality, family heirloom images, yours forever. Our style is often described as elegant, simple yet candid. Genuine smiles can't be posed, they must come natural.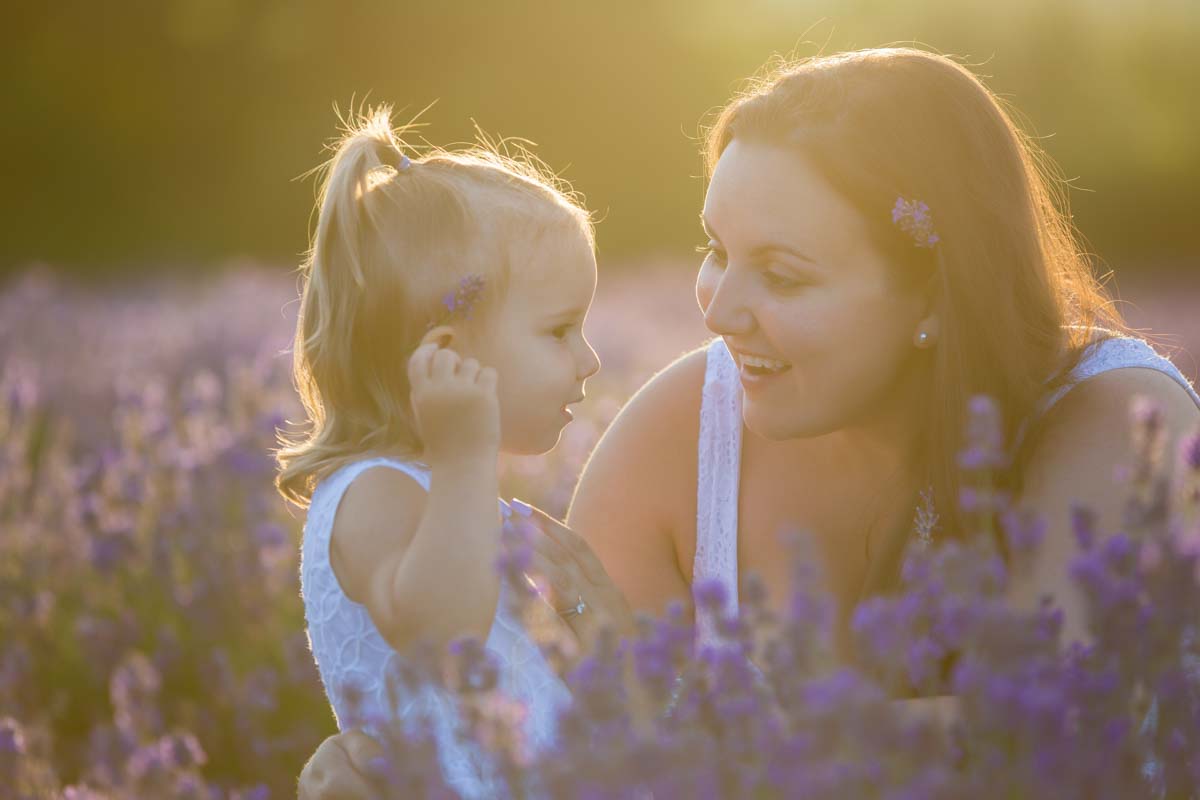 Take advantage of the warm sunset as you enjoy the fields of lavender with your loved ones. Powerful moments to be cherished even many years later.
Let kids be kids! La Maison Lavande offers a variety of backdrops and it is our intention to take advantage of all of them.
Macdonald Farm / McGill Campus
Go to Sainte-Anne-de-Bellevue, west of Montreal, to find the hidden gem known as the Macdonald Farm. It is part of the McGill Macdonald Campus but this area becomes quiet during weekends. Corn fields and breathtaking autumn colors await you here.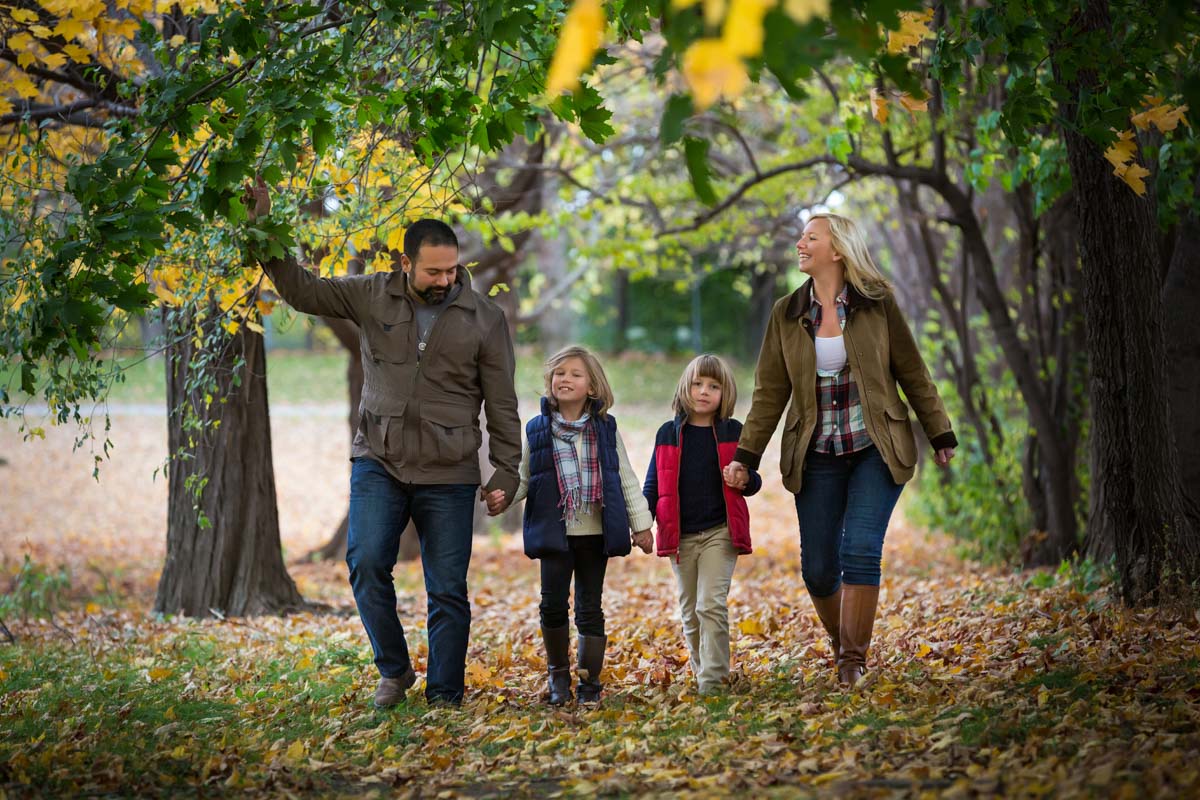 Walk on fallen leaves should you wish for the classic autumn engagement. The Macdonald Farm is located between highway 20 and 40, look for Poultry Cottages street and you can't miss it!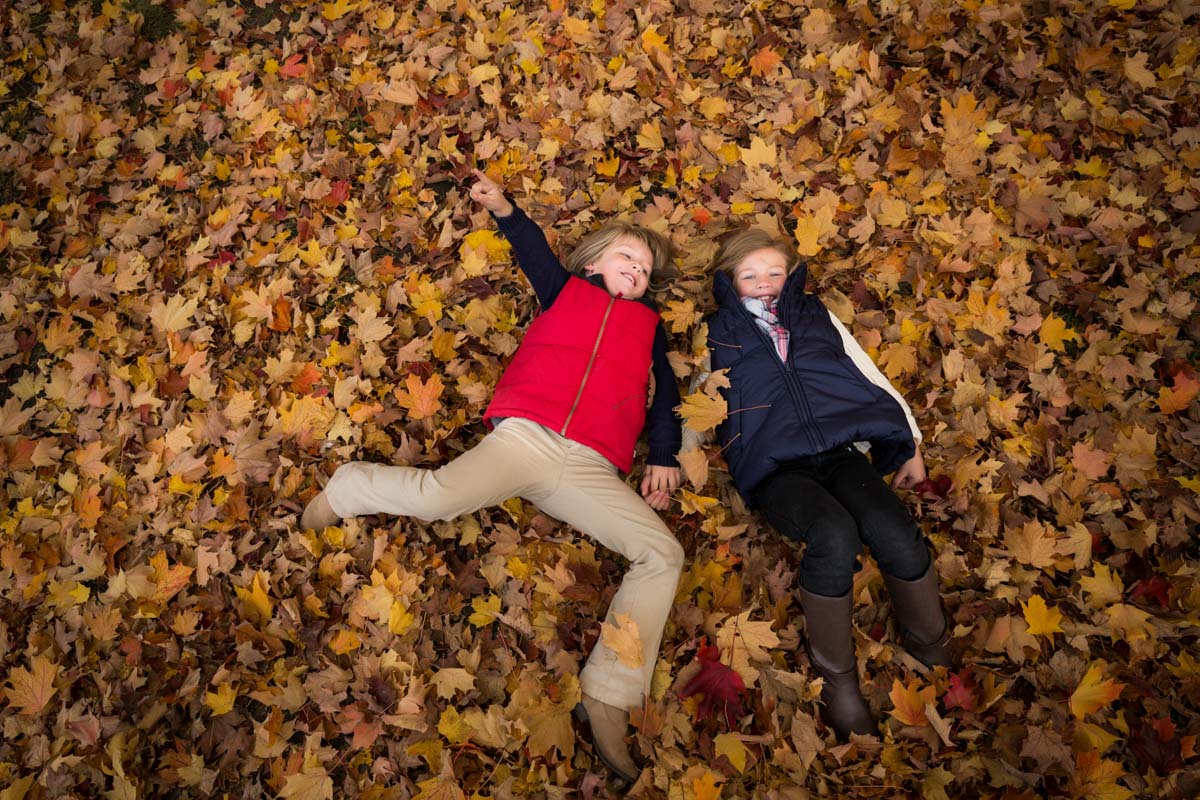 Photogenic from every angle, get the photo experience you deserve no matter the season. Engagement sessions aren't restricted to adults only.
Walk deep into the narrow corn fields for an adventure. Just remember how to find your way back out! Have lots of fun and enjoy the day without the stress.
Pixelicious goes above and beyond for your engagement, click below to contact us and unleash your creativity together!