Our clients anticipate stunning images and remarkable service at an affordable price when they first approach us. However, it is the experience acquired while working together that prompts our clients to refer us their family and friends.
There is simply no magic formula to our success. It can be our tenth or one hundredth wedding as photographer but chances are this would be your first (and only) wedding in a lifetime. We understand how meaningful this is to you therefore we strive to deliver an experience that is unique and enjoyable.
As much as we are proud of our portfolio, it is the feedback and the words of encouragement from our clients that we treasure the most.
Jessica and Anthony – Entrepôts Dominion in Montreal, Quebec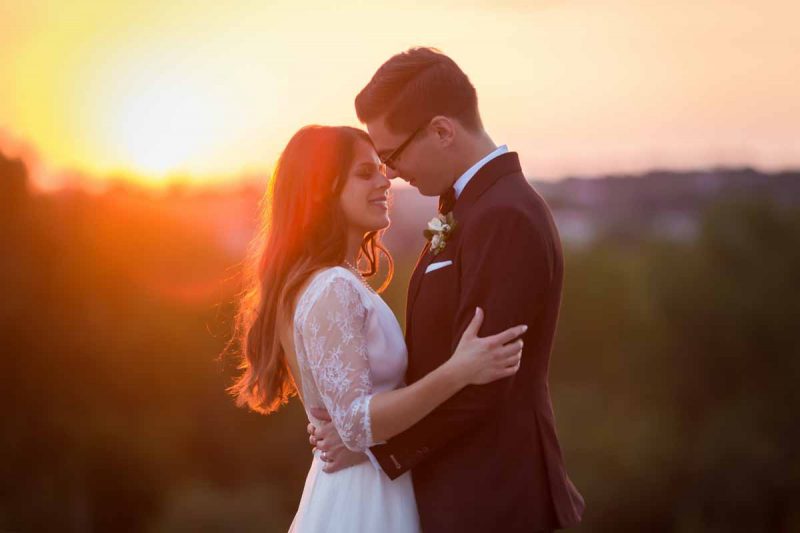 Jimmy has a totally different business model than most photographers. His bottom line is very clear, giving brides and grooms an experience they will never forget and photos they will cherish forever. Photos that easily tell a story. Photos that are flawless. Photos designed for each and every couple.
Within a few minutes of talking Jimmy gets to know his couples and already formulates his ideas for how to portray them in the best light. In the light that is personal to his couples. All he needed to hear from us is "we love to cook and eat" and "we are athletes" and he knew exactly what ideas to bring up that we would LOVE. He listens so attentively and he remembers everything. I mentioned that photos of family are important for me and he had a wonderful idea to capture moments between my grandmothers and I. That is a memory I will never forget and the photos paint the perfect story of how I have lived my life and what is important to us.
Jimmy is a one man show. He does all of this on his own. His service is quick and easy and fun. A little camera shy, Jimmy can empathize with that but he'll get you so comfortable you'll forget he has a camera in his hands. He's quick on his feet when conditions change and an unexpected change of plan is needed. Everything about how he works is flawless.
He made our wedding so special. He made the whole engagement/wedding process seamless. And he becomes your friend (ex. Knowing we were planning to travel to Japan for our honeymoon, he sent us the perfect itinerary!) He was reliable throughout the two years of planning our day. Quick replies and instant answers. He sincerely cares about how his bride and groom feel, he simply wants everyone happy.
He has, alone, redefined wedding photography. I would recommend Jimmy for engagement and wedding photography. And I honestly cannot wait to have another special life event where he can be included to capture the perfect moments.
Lois and Steven – La Plaza Centre-Ville in Montreal, Quebec
Jimmy is a rare gem. He is an amazing photographer with great customer service. He is kind, professional, compassionate and wise.
During our weddings, he was quick-thinking and able to troubleshoot when there were problems, especially in regards to delays. He was also firm with guests, which is important because otherwise as the photographer he would not be able to take pictures without people standing in the way.
Throughout the wedding planning process, Jimmy checked in on us to see how we were doing and then follow up our conversations with a written email with next steps; I loved this. He was so organized. The pictures are wonderful.
He really did a great job capturing the beauty and excitement of the day. Jimmy will forever be in our hearts!
Kc and Quinn – Winking Rosebud Resort in Portland, Ontario
Not only is he an all around nice guy, he is talented, dedicated and trustworthy. When planning a wedding from 12 hours away and in another country, finding a photographer was tough, let alone one that would be willing to work diligently with me through emails, be willing to meet me hours away, and deal with an untraditional bride. He was able to do all of that and more. Not only did we work well together to discuss what I wanted him to capture, but he even helped answer and give advice for any random wedding questions I had. He was always great about being timely and available through email and phone calls. We were able to set up a meeting in which we both traveled pretty far and he presented himself as an attentive professional and gave me no doubt he was perfect for our day.
Upon our wedding weekend, he traveled to make himself available at our venue the evening before. As we were busy setting up for the wedding, in a very stealthy way he spent several hours taking in our interesting venue without ever getting in the way and even helping out with non photography things. He maintained a calm and polite demeanor even though he was surrounded by craziness and high stress levels.
The morning of the wedding he arrived early and got straight to work capturing all the things we discussed. He was able to capture all the moments I expressed were most important to us. Normally being in charge of everything, it was refreshing to have him, instead of myself, be able to keep us on time for photos by being calm but assertive when needed. He never seemed to be in the way or distracting during the wedding or reception which was great. I could tell throughout the day that he had a plan and vision, and I was right.
After the wedding there was nothing but nice things said about him from our guests. We received up to eighty highlight photos of the day and a nice description within 3 days after the wedding which was very gratifying. He waited, as requested to send us the rest of the photos until the end of our honeymoon and ended up sending us over a 750 breathtaking images. I was already very impressed with him as a professional, but the photographs put him over the top. His images are clear and beautiful. He worked extremely well finding the right sources of light and angles. His work was different than I originally imagined but far better than expected.
Final thoughts: If you want an amazing photographer and person to be a part of any special day, you will not find a better one for the job. I would travel again to have him as my photographer.
Victoria and Martin – Whitlock golf club in Hudson, Quebec
When it came to scheduling our first meeting for him to show me more of his work, he was very accommodating and patient with my hectic schedule. Instantly I felt comfortable with him and confident in his ability to take beautiful pictures!
We had spoken practically every 2 weeks leading up to the wedding, regarding the venue, the list of people for group shots, what was I looking for him to capture, etc. He has done many weddings and it showed when it came to planning out the day. He took the time to meet my husband to be and the kids before the wedding so everyone felt comfortable around him the day of. He had the whole day scheduled so everyone knew when they needed to be ready for the pictures. It was incredible how he was more on the ball than I was, which was also extremely reassuring!
When the big day came, he was early!! I practically had to beg him to sit down and eat something because he just wouldn't stop! He was not demanding at all. He set up whatever he needed and did everything to avoid asking people for anything. Unless we were doing specific group shots, he was practically invisible the whole day. He captured moments, smiles and hugs that I didn't even know he was around to see!
I would say no more than 3 days after our wedding he sent me 80 shots he wanted me to approve of before he posted on the internet. A week later, all the pictures were ready for pick-up! He is a man of his word, they were perfect!!! He has such a beautiful talent.
Honestly, he was absolutely perfect! After your wedding day, your memories live on in pictures. And I truly do believe I could not have chosen a better photographer. He captured all the people and moments I had asked him to and so many more!
I look forward to booking him again for future parties and events!
Bora and Marc – Cantley, Quebec
Finding a great wedding photographer is not easy, especially when juggling with multiple preparation priorities. Not only were Marc and I preparing our wedding, but we were also charged with organizing my family's trip from South Korea, needless to say both of us were extraordinarily busy, and were worried of not having much time to focus on our photographer.
We chose him for his fantastic portfolio, Marc liked his use of contrast in outside shots, and I adored his ability to capture emotions. In fact, we loved his pictures so much that we ended up changing our wedding date when we learned he was not available, it was most definitely worth it!
Even prior to the wedding, he was extremely helpful in many ways, from making himself available to visit our venue with us to finding nearby locations where to take breathtaking shots! Thanks to his experience and high level of organization, he often asked us about things to plan which we had not even considered, there were many things that we could have missed if it wasn't for his wedding planner intuition!
On our wedding day, he was like a considerate friend; always making sure my husband and I drank enough water and had brief rests when we would have otherwise bustled on. He seems so attuned to all those little details that could prove problematic to near perfect wedding shots! This sounds like a small gesture but, in the middle of the buzzing beehive that is a wedding, his calm, collected and considerate attitude was like an oasis of respite. I am so happy we found him, his work with us mirrors the same exceptional quality we found through his website, from preparation to ceremony, from group shots to post-event shots.
A wedding is a very precious moment and lots of emotions are flowing, all of which he captured in perfect detail. It has been a few weeks since the wedding yet I still cry while looking at his photographs, they are so alive that I can still feel the moment when we were married!
For me, having terrific wedding pictures was definitely a priority, but it is ridiculous to see how the wedding industry causes service fees to skyrocket. He however, offered a very reasonable price for us, and he could have certainly asked for more having seen his hard work and dedication. I am 200% satisfied with the result and have already recommended him to my friends.
It's hard to express how thankful Marc and I feel about our experience with you, you were truly a big part of our day.
Alexis and Jordan – Espace Canal in Montreal, Quebec
I interviewed over a dozen photographers for my wedding. I found that every one that I interviewed was trying to sell me hourly packages with too many added expense clauses, and hidden charges, with the all annoying wedding albums which they always claim to be included but only for a certain amount photos, etc. I was looking for a photographer that would give me one price, and be with us from start to finish of the wedding without worrying about going over an hour or that wouldn't be shoving a wedding album down my throat.
Let's be honest we can all make our own albums… I explained this to him and he was more than happy to accommodate us on our wedding day. Not only was he more than generous with his time, he took close to 1000 photos, all retouched and all amazing quality!!!!
He also referred a videographer to us that was equally generous. He also understood that my husband and I had a very busy schedule with a baby to take care of. He was so patient and flexible with us pre-wedding and post-wedding.
His pictures captured the energy of the wedding and the guests having lots of fun. He made me look extra glamorous and made my husband who is very camera shy pretty comfortable. He also checked off most of my 'must haves photo list' like a pro. He photographed my family, friends, dogs, my son, not a thing or person was left out. I absolutely can not thank him enough for the exceptional service he gave us on our wedding day. This guy is no stress, hassle free and incredibly patient!
Trust me ladies and gents, I did the research and he is the best.
Yours truly Mrs. Taylor the 1950's Hollywood Glamour Shoe Fanatic…
Bojana and Niall – Montreal Science Centre, Quebec
Jimmy is a wonderful photographer and I would recommend him very highly. He was attentive to our needs and remained a soothing competent presence both through the planning process and the day itself. On our wedding day he was tireless, shooting until 2 am, and our guests continue to remark on our polite, dedicated photographer! The photos are lovely and we are both very happy with our decision to go with Pixelicious.
Olivia and Matthew – L'Auberge St-Gabriel in Montreal, Quebec
Jimmy was our wedding photographer and he was amazing! He spent the whole day with us, and traveled two hours away from Montreal for our engagement photo shoot. Jimmy was very organized, he helped with the day-of scheduling, he was always on time and was available for any questions that I had. We received our pictures two weeks after our wedding and they were stunning!
Sarah and Mario – Strathmere in Manotick, Ontario
We cannot belive it has been two years since our January wedding. It has been a honeymoon ever since and all we need to do to step back in time to that special night is look at the incredible pictures you took.
We are so lucky to have found you. You captured every moment perfectly and in such special fashion. Every shot seems so intimate. Every pose un-rehearsed and full of energy and meaning.
Thank you so much for capturing the moments of our special day.
Julie and Marco – Scena in Montreal, Quebec
Nous avons vraiment adoré le travail de Jimmy lors de notre mariage à la Scena.
Il nous a écouté nos idées, en a proposé de très bonnes, et ultimement respecté notre vision, ce qui est une très belle marque de professionnalisme. Il a capté tous les moments clés de la soirée tout en étant très discret, même nos invités nous on fait des bon commentaires sur sa capacité à se déplacer et se mettre à la bonne place pour le cliché sans déranger.
Les photos sont superbes, lumineuses et pleines de vie! Exactement ce que nous désirions! Il nous a laissé des souvenirs remarquables, tellement que ma soeur l'a engagé pour son mariage! Jimmy, merci encore d'avoir éternisé ces moments merveilleux! Je te souhaite tout ce qu'il y a de mieux!
Sophie and Émilie – L'Auberge St-Gabriel in Montreal, Quebec
Jimmy est un photographe professionnel chaudement recommandé. Attentif, discret et passionné, il prend des photos de rêve au premier plan sans jamais attirer l'attention. Il est également doté d'une forte capacité d'adaptation et de flexibilité: pour notre mariage, il a su passer d'une cérémonie éclairée uniquement par des chandelles à une séance extérieure dans la neige étincelante sans broncher, et toutes ses photos sont plus fulgurantes les unes que les autres.
Nos proches restent épatés des couleurs, de l'originalité et de la qualité de nos photos. L'oeil et l'instinct raffiné de Jimmy lui ont permis de capturer des instants aussi officieux et notoires que tendrement anodins et subtils de notre soirée. De plus, son service avant, pendant et après notre mariage a toujours été honnête et convivial.
Jimmy est très talentueux et parfait pour saisir vos moments précieux.
Allison and Anthony – Espace Canal L'Ambroisie in Montreal, Quebec
Jimmy was always professional and extremely helpful from the moment we started speaking about our wedding plans. He listened to our thoughts and never made us feel that what we wanted was weird or different, he actually took our ideas and flew with them.
We always felt comfortable with Jimmy and will work with him in the future. He has a knack for slinking into the background and producing natural shots, which was exactly what we wanted. Kind hearted and followed through on what he said he would do for us.
We are happy with the quantity, quality and overall experience with this company and would recommend to anyone who is looking to book a photographer. Well done Jimmy!
Keisha and Andrew – Holiday Inn & Suites in Kanata, Ontario
Words cannot express how grateful we are to have had Jimmy as our photographer.
Hardworking, kind, skilled, professional and talented are only some of the adjectives that describe Jimmy. He is an expert at capturing the most beautiful moments which are so candid that every time we look at the pictures we are able to re-experience the joy we felt that day.
We couldn't imagine having any other photographer because there is no one as talented or as amazing as Jimmy! His pictures are everything we have ever wanted and more. A true craftsman!
Olivia and Jimmy – La Vieille Brasserie in Montreal, Quebec
Excellent photographer. He is very professional. High quality photos.
He is able to take beautiful photos in whatever condition/setting he is faced with. We had our wedding this past January; it was -30° outside and he did an ABSOLUTELY amazing outdoor photo shoot! He went above and beyond. We will be calling him again in the future to capture other special moments. Highly recommend.
Alexandra and Marco – Reception Le Rizz in Montreal, Quebec
The best photographer ever. Very professional. Captured every moment and exceeded every expectation. Amazing picture quality and very fast delivery. Definitely recommend to everyone. Will use services again in future.
Trisha and Sean – Parc Historique Pointe-du-Moulin, Quebec
We looked into a few photographers, before finding Jimmy. My wife, and I instantly loved his portfolio. Even more inspiring, was his sense of professionalism, and his character when the big day came.
We had met, and spoke with Jimmy on numerous occasions, but those talks and meetings do not prepare you for how he will act, and perform his duties on the big day.
Rest assured, he was a delight to work with. He will travel for you, stand most of the day for you, and capture any moment, or idea you have, and than some. Jimmy did a fantastic job, the photos are fabulous, his service was fabulous, and his creativity, and professionalism shines.
Keep up the great work Jimmy, and thank you for capturing our most memorable, and cherished occasions. The memories will last longer than a life time, thanks to you!
Jessica and Anthony – Chapiteau Le Vignoble in Saint-Basile-le-Grand, Quebec
Jimmy was professional and super organized during all the wedding planning and on the big day.
He kept track of time which allowed us to enjoy the day even more. His high quality photos captured every special moment. The website was easy to access and made it easy for family members to go and download the photos. He even went the extra mile of mailing us a USB key with all the photos. I would definitely recommend him to anyone for any occasion.
Lisa and Victor – Old Port Montreal, Quebec
We hired Jimmy as our photographer for our wedding. I knew immediately after our initial interaction that I wanted to hire him, and I had barely looked at his profile yet. His profile clearly sealed the deal. Jimmy has a way with people that instantly puts you at ease and you immediately trust that you are in good hands.
I thought I was hiring just a photographer, but I got so much more from Jimmy. He truly cares about his clients, their life, what they are experiencing and obviously the big day.
Not only is he great with people, he handles his camera with great expertise. He knows how to capture beautiful in the moment shots, as well as directing classic poses for stunning portraits and memories. I highly recommend Jimmy to anyone seeking a professional photographer.
Sophie and Christopher – Reception Palace in Laval, Quebec
Pixelicious is a great photographer hands down. Even though my wife and I got married on the worst possible summer day (13 degrees and none stop rain) Jimmy was still able to make beautiful pictures and give us great memories to look at in the future. Looking forward to work with him again.
Eve and Jordan – Lac Maillé in Saint-Hippolyte, Quebec
Jimmy definitely help guide us the whole way with no stress, flawless work and great imagination!!!
We loved working with him on our wedding day and we definitely would love to work with him in the future for any other grand event!!! We strongly recommend you contact him for any future engagement!!!
Kathleen and Shaun – Watson's Mill in Manotick, Ontario
Shaun and I just wanted to thank you for the amazing job you did with our engagement and wedding photos. We appreciated the time you spent creating photos that were both original and unique.
In particular, everyone loved the rainstorm pictures. You were always punctual, professional, and organized. Additionally, you offered straight-forward pricing at a lower cost than we could find elsewhere. We are very happy we pursued our friend's referral and will not hesitate to recommend you to others ourselves!
Victoria and Luis – Crowne Plaza in Montreal, Quebec
Working with Jim was a real pleasure. He really knew how to capture what was important to us and tell a story through our photos.
The fact that he offers a "no frills" service allows him to have the best price for value offered. He didn't try to sell us on the extras, it was about delivering quality service. Highly recommend if you're looking for someone to capture your special day who cares about you and your end results rather than just lining his own pocket!
Elizabeth and Tim – Cantley, Quebec
The name says it all!
We could not think of a better way to summarize our feeling in working with Pixelicious.
We were not quite sure if he knew what he was getting involved in when we contacted him about being our wedding photographer. However, after a couple of conversations and a visit to our site, you could see he was forming a plan. Jimmy did an excellent job, from keeping the timelines on track, to some unorthodox favors.
He captured everything about our special day.
His dedication to his craft was amazing, creativity and professionalism at its finest. During the lead-up and at the event, he felt more like a friend and a confidant putting everyone at ease. Attention to detail and understanding are definitely a strong suit. His dedication to a lengthy event was unparalleled. He was on site ready to go and stayed until the end, capturing moments that else wise would have been lost in the blur.
Our wedding photos turned out beautifully, forever encapsulating the memories for many years to come. With many guests from overseas, this enabled everyone to relive the joy everyone experienced on our day. He even was able to capture a few large group shots of both our families, not an easy feat! Many guests could anticipate the great shots, and even lined up behind him for their own photos for their personal collections. He provided a sneak peek to put any worries we had at ease, and the final product was amazing.
Great job and we will definitely recommend and use him again.
Gigi and Raz – Reception El Mazaj in Ottawa, Ontario
Thanks so much, Jimmy for being the most talented photographer. we loved your great communication skills, punctuality, and passionate about your work. We definitely will recommend you to all of our friends, and we look forward to working with you in a different event.
Shaowan and Feng – Montreal, Quebec
It was a very good experience with Jimmy as my wedding photographer. Very responsible and punctual and he did a lot of researches ahead regarding the places of photo shoot and made our wedding unforgettable!
Amanda and Robert – Sala San Marco in Ottawa, Ontario
My husband and I got married and we went with Jimmy for our wedding photographer and for our engagement pictures.
We highly recommend Jimmy as your photographer for any event! He takes the time to get to know his clients and their passions so that the photo shoot is customized to what they love. He put us at ease right away and not one shot was posed… every picture was natural and it came out in every shot.
We loved working with him. Our engagement shots were so much fun and having him there on our wedding was fantastic. Wedding days are filled with activities and 'staying on time'. Jimmy's cool, collected nature kept everything calm and made taking pictures so much fun on our wedding day! I wouldn't hesitate to recommend Jimmy.
Adison and Casey – Hotel St-James in Montreal, Quebec
Le photographe de notre mariage a fait preuve d'un professionnalisme hors pair. Je recommande vivement ses services à quiconque désire revivre la magie d'un moment spécial.
Pour tout dire, la plupart de notre entourage, de près ou de loin, nous ont souligné avoir ressenti l'émotion de notre mariage, même sans y avoir assisté, simplement après avoir vu quelques photos de l'événement, partagées en ligne. En effet, mon conjoint et moi avons été les premiers estomaqués, ravis d'avoir visé juste en le choisissant. Grâce à son travail impeccable, avant, pendant et après le mariage, et avec toutes ces magnifiques photos (avec des profondeurs de champ à couper le souffle), il a fait de notre mariage un événement absolument inoubliable!
Non seulement je salue son sens de l'organisation rigoureux, pragmatique et efficace, mais je tiens à le remercier pour son aide remarquable, ses brillantes idées et ses conseils éclairés. Nous avons rapidement constaté qu'on avait affaire à un photographe talentueux, intuitif, ingénieux, flexible, à l'écoute des autres, bref, très sensible à ce qui l'entoure.
Notre expérience avec lui a été des plus mémorables et nous en sommes très heureux!
We could not have chosen a better person to be our photographer. We had met him in person and been in contact for the weeks prior to the wedding to discuss schedules, group shots and other things about coordinating the day and getting the photos we needed while also offering some priceless advice along the way. We felt pretty secure we had chosen somebody who was organized, professional and experienced enough to capture our special day.
What we got was something above and beyond any expectation we had! On the day he was there early to set up and was so on top of the schedule and where everyone was that he practically made the whole afternoon flow himself! He knew exactly how to react with every situation and person to get the best shots, every laugh, smile and tear was captured so honestly and our wedding would not have been the same with out him.
We had some preview photos sent to us the next day and the rest within weeks and had people messaging us feeling the emotion of our wedding from the photos posted online!!
Seriously, we could not have asked for a better photographer for our wedding or a better person to be involved in our big day. I would recommend Pixelicious to anyone.
Imene and Yann – Hotel Loews in Montreal, Quebec
On est ravis Yann et moi d'avoir eu la chance de t'avoir avec nous pour notre journée si spéciale, un travail d'un professionnalisme hors pair, sans oublier que t'étais là pour ajuster tous les petits détails avec énormément de patience et de calme et maintenant en voyant le résultat, c'est claire, on aurait pas pu imaginer mieux!
Merci beaucoup d'avoir gravé ainsi cette journée avec de si belles photos!
Melanie and David – Golf club Le Mirage in Terrebonne, Quebec
Trouver le bon photographe pour une journée aussi importante est un stress indescriptible. En tant que mariés, nous voulons que nos photos puissent refléter la personnalité de notre couple et, on ne vas pas se le mentir, puissent être de qualité impeccable.
Avec lui, c'est ce que nous avons eu. Il a su écouter nos désirs et cela se reflète sur nos photos. Il est doté d'un talent incomparable et d'une très grande patience. Son service est professionnel, flexible et son prix, abordable! Nous le recommanderions à n'importe qui!
Navya and Phil – Entrepôts Dominion in Montreal, Quebec
From the first time we contacted him, everything went so smoothly. His attention to detail is remarkable and he is dedicated to making sure that you get the photos as well as the experience you want.
He is very understandable and adaptable when the special day doesn't go exactly as planned. Finally, we received our photos in a few short weeks and the most important thing is that our wedding photos are absolutely amazing!
Johanna and Javier – Reception La Plaza in Montreal, Quebec
Best photographer we could ever ask for… As the bride that normally are the ones with the highest pressure on their shoulders, I felt that everything was under control since he was more organized than me hahaha… And as a groom I was confident that everything was being taken care of and that we have found one of the most important things of our wedding… of course the results were going to be more than the expected! And in fact… They were… He is already reserved for our pre-baby session with the huge belly! Thank you for everything…
El mejor fotógrafo que pudimos pedir… Como novia que normalmente somos las que estamos bajo la mayor cantidad de presión, sentí que todo estaba bajo control ya que el era mas organizado que yo jaja… y como novio estaba confiado en que todo estaba saliendo bien y que habíamos encontrado una de las cosas mas importantes de nuestra boda… Por supuesto los resultados iban a ser mas de lo esperado… Y en realidad, lo fueron… él ya esta reservado para nuestra sesión de foto pre-bebe con la panza gigante… Gracias por todo!