8 Traits of a great Montreal wedding photographer
Photography goes well beyond the click of the camera. On a special occasion such as your wedding day, you need a Montreal wedding photographer who is an expert in this field and knows exactly what to capture, the right moment that would reflect the authenticity while matching your artistic expectations. There are vast differences between a photograph taken by an amateur and a professional photographer. Occasions such as a real wedding are unforgiving as fleeting moments will only happen once.
Wedding photographers plays a crucial role throughout the planning process. You might be committed to remembering all that happened on the big day for the rest of your life, but still, memories are not meant to replace photographs. With creative imagery, wedding photographers will remind you of some of those things or moments that you hold dearly such as the relationships between your family members or wedding party members. Years after the wedding, the images will help you recall moments with emotion. The quality of the photos you are left with will strongly correlates to your wedding photographer's competency. These are the characteristics of a great photographer to help you identify one:
Having a good sense of lighting and color
Documenting weddings requires someone with an eye for details and your potential photographer should possess this quality. He should have the ability to notice little details as he captures the bigger picture if he is to be considered the suitable one. Features will improve on the standard of your wedding album, and the pictures that contain them will ensure that you get invaluable moments. The photographer should also have a good sense of lighting and color since this are the elements that will enhance the pictures tremendously.
Savvy with current technology
Having access to professional grade camera equipment is not enough, but also to backup gear in case of contingencies. Any reputable photographer from Montreal will ensure that images will be delivered regardless of the situation, even when things become unfavorable. If he uses the most advanced equipment then he should do so without letting it dominate his judgment of minor details. Images delivered should be high quality, including both on print and the resolution of the digital files.
Ability to visualize
The ability to visualize is essential for anyone dealing with wedding photography. This means the ability to look past the obvious and pick up special moments that no one pays attention to. A wedding photographer with experience will have sharpened their ability to visualize over time, learning to anticipate moments as oppose to just reacting to them. Is it a balance between artistry and technical know-how. Ask questions on how the photographer approaches specific moments during the event, the instructions given for posing both the bride and groom and what to do during poor weather or in dark environments.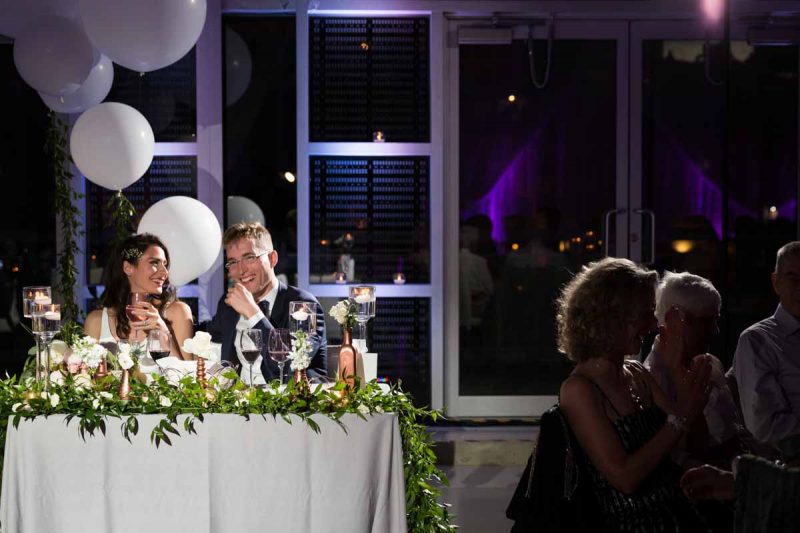 Learning about the clients
In order to deliver a personalized service, the photographer will take the time to learn about his or her clients as much as possible. Stories on how you got engaged or why you picked specific venue, these small nuggets of information often come back in the final images. Being able to capture the bride and groom's personalities is considered as a rare skill because a rapport must be built as opposed to simply pointing the camera at someone and press the shutter. A skilled wedding photographer is also a great communicator, you will be able to evaluate this through your e-mail exchanges and in-person meetings.
Madly in love with photography
The top wedding photographers in Montreal aren't shy to reveal their passion for the craft. They also strive to capture unique moments so that clients can cherish for a very long time. Each photographer will have a style of their own that is unique and easily recognizable. They should work with all their heart and put in maximum effort so that the result is superb. If a Montreal wedding photographer opens his heart and mind while shooting, he will be able to focus on the human aspect of the wedding and capture the complicated emotions of the occasion.
Having the required experience and expertise
Wedding photography professionals not only have the experienced needed due to the large amount of weddings attended, they also have tremendous local knowledge on the venues around Montreal. They should be able to capture beautiful imagery by building a good rapport with the clients and finding out their exact requirements. Soft skills are also highly desirable such as showing up on time, being appropriately dressed and being able to converse amiably with the guests. Professionalism goes beyond a pretty photograph.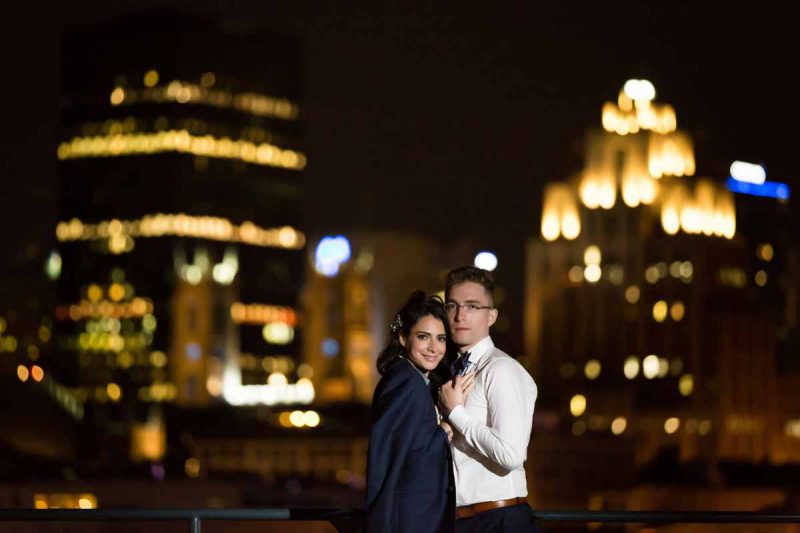 Mastering lighting and composition
It is only by applying advance lighting and composition techniques that a wedding photographer can elevate his or her artistry to exceed the clients' expectations. Understanding and knowing how to utilize various patterns of light (sunny, overcast and artificial lighting) is crucial to achieve a consistent level of quality work. This involves bringing and setting up lights when there is none, fantastic images can be captured even in the darkest conditions. Composition reflects the photographer's ability to tell a story by working with various angles, seeing the scene in three dimensions by combining the foreground, the subjects and the background in harmony.
Going above and beyond
Excellent wedding photographers will offer complete solutions to enhance the wedding experience. This includes engagement sessions, albums, prints, photo booths, second shooters or assistants, save the date or thank you cards, and in some cases, even cinematography services. Every client has specific requirements to meet and a great photographer will have the resources to satisfy them. Beyond wedding photography, the person you will be working with will also act as your guide, a concierge for all things wedding related. Whether you need referrals for the best bakeries in Montreal, the most sought after DJs, the most popular venues, florists or makeup artists, customer service should always be a priority to ensure that clients are in good hands.