Finding your dream venue, while saving money doing so
Many couples get engaged during the holidays, this is why wedding shows tend to occur in January. This also means that brides will be busy shopping for vendors and venues. The most expensive item on everyone's list will most likely be the venue / reception. Clients get maximum ROI on their time and effort when negotiating with the venue. Pixelicious will be sharing tips to help you find your dream venue despite being on a budget:
1) Uncovering hidden gems
Ever wonder why you keep seeing the same names when searching for a wedding venue? The usual suspects include the large hotel chains, the most prestigious or most expensive venues. Given their greater marketing budget, these venues put a lot of effort in getting their names out to future brides.
Remember that all venues in town need some love and it is worth spending time uncovering some hidden gems. Dig deeper and you will find local bloggers talk about these places. If you happen to have a favorite restaurant, why not try contacting the owner and reserve the entire space for your wedding day? What about that live underground concert you attended last week? They don't advertise themselves as a wedding venue, but with a bit of imagination, you can transform it into one! Uniqueness guaranteed!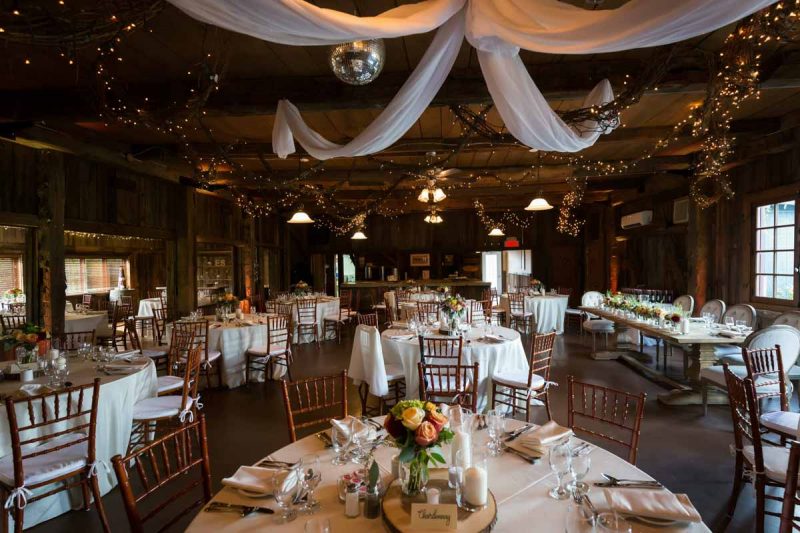 2) Places your parents never considered
The norm was to get married at your church then head to the nearby banquet hall for reception. It was the herd mentality, what worked for so many must work for me. Only one problem though… Weddings became so boring!
Don't be afraid to unleash your creativity. Pull out the map and explore all these wonderful places, often requiring less than one hour drive from home. Brides are incorporating seasonal themes nowadays: sugar shacks in spring, botanical gardens, outdoor vineyards, farms, barns and for those hardcore adventurers, try tying the knot on a mountain peak! To ensure success, consider hiring a wedding photographer from Montreal who actually has experience at such places.
Your venue essentially reflects who you are and what better time, on your wedding day, to flaunt your individuality.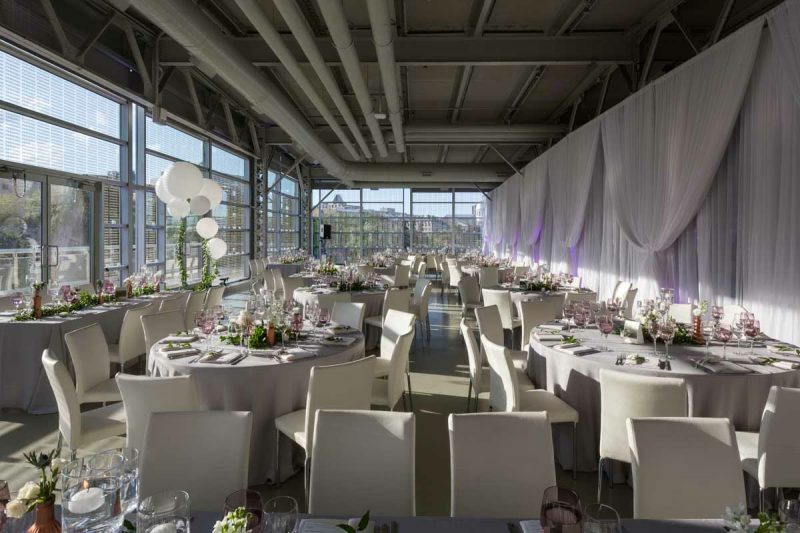 3) Keeping cost under control
By now you are all asking: "These are all great tips but my budget is limited, what can I do to save money when choosing my venue?"
The best tip is to book early. All venues aim to fill their calendars in advance (such that they can manage staffing and catering) and sometimes they offer an incentive to do so. Not only will you save money, you get the widest selection of venues to choose from.
The most prominent establishments may require two years in advance for booking, so don't procrastinate! The advantage is that you can lock in the price two years in advance, essentially another form of discount.
Like everything else, price is dictated by supply and demand. Expect to pay a premium should you wish to get married on a prime Saturday in Summer or Fall. However, this also means that the price will drop significantly should you pick a weekday outside of wedding season.
Your chances in negotiating for a better price with the larger chains are virtually nonexistent, mainly because you are dealing with the venue manager or coordinator, someone who has no power over the price. Should you be willing to uncover hidden gems, chances are you will be dealing with the owner directly.
For any reason the venue remains firm with the price, try asking for freebies and other upgrades. Ask for the slightly larger room such that you guests can enjoy the extra space or extra treats during cocktail and appetizers. The cost is minimal for the venue, so they might as well say yes to secure your booking.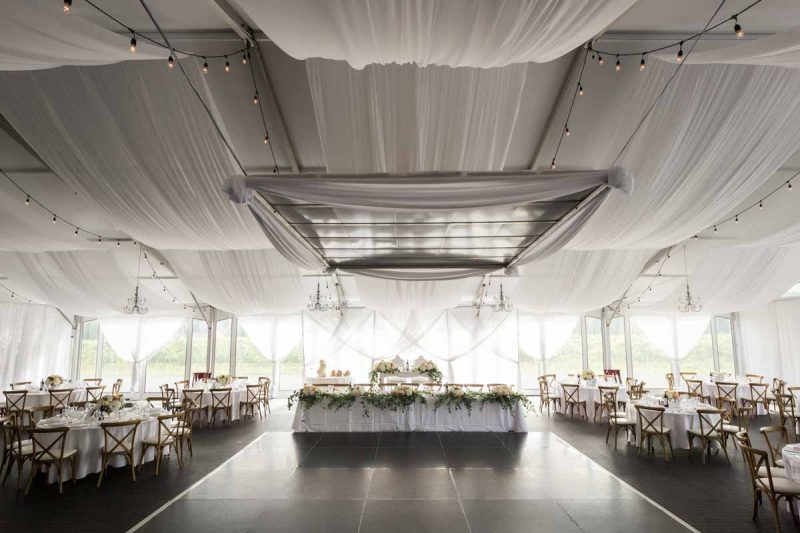 4) Decorate the way you see it in your dreams
Securing your venue is not much different than buying a new home, you need to furnish the space to make it beautiful.
Venue managers often provide the typical decorative items. Should you wish for more customization, try working with a wedding planner or a professional decorator.
LED lights are all the craze these days, but too much will make your wedding look like a rave party. What about candle lights to bring some mood and intimacy into the evening? What about fresh flowers as table center pieces? They provide a lovely scent for your guests to enjoy. If you had taken engagement pictures, have your photographer assist in making prints to make the space truly yours.
Many would attempt to DIY everything but do consider the amount of time spent micro-managing the decoration. Do it because you love to, not to pinch pennies!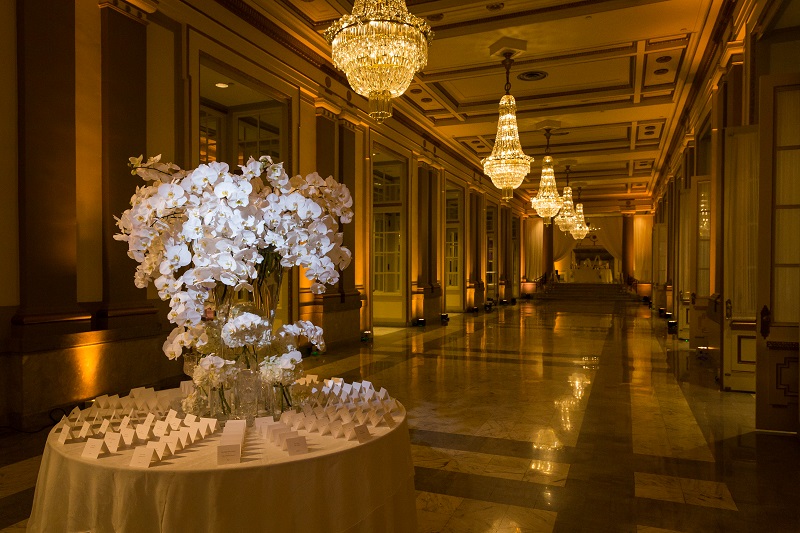 With a bit of effort, you can save a significant amount of money, in which you can re-invest elsewhere. Whatever you do, please try not to "wear someone down" as this suggests a one-sided tactic. Negotiations involve an agreement from both parties, focus on a win-win solution instead. Consider reading our top wedding venue picks to help you get started
Wedding planning can be stressful, but chances are you are only getting married once so enjoy the experience!