We love the press and the press loves us!
Located in Montreal (Canada), Pixelicious has become an authoritative and trustworthy voice in the industry. Quoted in some of the most prominent wedding, lifestyle and business publications, we are constantly reaching out to offer guidance to future brides and grooms.
Working on your next big story about weddings or photography in general? We would be delighted to hear from you!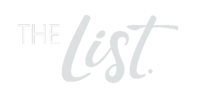 We understand journalists have tight deadlines
Got questions? E-mail Jimmy directly at info@pixelicious.ca or call toll free at +1-844-PIXELICIOUS (749-3542) for all media related inquiries. It's that simple.
Logo with transparent background and in .png format:
High resolution portfolio images are not uploaded intentionally to prevent copyright abuse but you are more than welcomed to feature our work, just ask!
Story behind Pixelicious
We have all heard of horror stories from friends who never got their wedding pictures delivered while the photographer disappeared. Founded by the lead photographer Jimmy Chan, Pixelicious exists to do the opposite of what other photographers do to bring value, honesty and transparency to its clients.
The market response was phenomenal. The brand is now known for its elegant, timeless imagery and remarkable storytelling with an unyielding focus to customer service.
How To Have An Extravagant Wedding Without Spending Too Much Money – Bustle
By Carolyn Steber on September 26th, 2019
"If you're looking to save money, "the best way is to limit the number of guests at your wedding reception, since venues usually charge per person," wedding photographer Jimmy Chan, tells Bustle. By decreasing your guest list from 300 to 100, you can essentially triple your budget."
These 13 Apps Will Help Side Hustlers Stay on Task and Be Productive – The Penny Hoarder
By Matt Reinstetle on September 6th, 2019
"Jimmy Chan prefers to go mobile when running his side business. On weekends, the 36-year-old computer engineer from Montreal runs a wedding photography business called Pixelicious. As a wedding photographer, he has to bring a lot of gear with him to the assignment, usually three cameras, three flashes, more than four lenses and enough memory cards and batteries to get him through the day."
9 Subtle Signs Your Relationship Is Going To Last, According To Wedding Photographers – Bustle
By Kristine Fellizar on June 19th, 2019
"If you're both over spenders, you may have problems down the line. "When meeting clients for the first time, I look for signs as to whether they are over-stretching their budget," Jimmy Chan, wedding photographer of Pixelicious, tells Bustle."
12 Beginners-Friendly Cameras For Amateur Photographers – WELP Magazine
By David Friedland on May 25th, 2019
"The Canon EOS M50 Mirrorless Camera Kit was recommended by Jimmy Chan from Pixelicious. You can find out more about Jimmy Chan here or read their product recommendation below."
How to save on a wedding – MassMutual
By Amy Fontinelle on May 21st, 2019
"High-quality photos that capture the key moments of your special day are a must for most couples. Even in the age of portrait mode on smartphone cameras, a professional wedding photographer with a real camera and years of experience knows how to get shots that an amateur can't. That doesn't mean your photo package has to cost a fortune. Photographer Jimmy Chan of Pixelicious Wedding Photography in Montreal, Canada, offered a number of ways to save."
16 Etiquette Rules Brides and Grooms Need to Stop Breaking – Reader's Digest
By Erin Kayata on May 21st, 2019
"Anyone who worked behind the scenes will acknowledge the chaos," says Jimmy Chan, wedding photographer with Pixelicious. "Brides often get upset when things don't turn out the way they imagined, such as the weather. We always look at Plan B, but clients need to understand that there are things beyond our control."
6 No-sweat Strategies to Get Photography Backlinks and Promote Your Craft – Monitorbacklinks
By Luana Spinetti on April 30th, 2019
"The good news is that you can share this knowledge—with an audience much larger than just your own, and you'll get credited with a backlink! Jimmy Chan, wedding photographer at Pixelicious, uses guest posting to get his best photography backlinks."
This Is How Often You Need to Back up Your Computer – Reader's Digest
By Jeff Bogle on March 23rd, 2019
"Here's a real-life example of how often you need to back up your computer from Jimmy, a wedding photographer at Pixelicious. He uses the 3-2-1 strategy to ensure his client's special memories are both in the cloud and on external hard drives so that they never get lost. 'Before leaving a wedding reception, I immediately pull one of the two memory cards from my camera and store it in my wallet. A backup of the images will [literally] follow me wherever I go!' says Jimmy."
9 Low-Cost Business Ideas You Can Start Tomorrow – US Chamber of Commerce
By Sean Peek on February 25th, 2019
"The wedding photographer behind Pixelicious, who goes by his first name, Jimmy, says eager entrepreneurs with full-time jobs should consider starting a photography business to supplement their income. Jimmy suggests potential photographers start small, working on available weekends to see if they satisfy their clients and enjoy the work."
How to Choose the Best Mac for Photo Editing – Mackeeper
February 25th, 2019
"According to Jimmy, the photographer of Pixelicious, a 13-inch MacBook Pro is the best option to choose if you can only have one machine: Nearly all my images are captured on location, so when editing on the fly is needed, a desktop is out of the question. The MacBook Pro 13-inch provides the ideal balance between power and mobility. When you consider the weight of your professional camera gear, the few extra grams between the Pro and the Air are insignificant. The much needed ports, extra processing power, and screen quality all add into the overall experience."
5 Expert-Approved Tips for Snapping the Prettiest Photos of Your Engagement Ring – Martha Stewart Weddings
By Jenn Sinrich on December 5th, 2018
"The ring might be front and center in your post, but don't forget to share some background on the engagement—how your soon-to-be spouse proposed. 'Your followers are curious to learn what made you say yes,' says Jimmy Chan of Pixelicious. 'Hashtags are the rage these days, but try to include a short caption sharing how it all went down.' If you're opening to sharing, spell it all out. The odds are good that you'll be asked about it moving forward anyway."
The Best Laptop Backpacks for Travel, According to Frequent Fliers – Travel + Leisure
By Rena Behar on October 16th, 2018
"Photographer Jimmy Chan of Pixelicious is also a Pacsafe fan and recommends the Metrosafe LS450 25L. 'All of my shoots are done on location so I regularly bring my laptop along for retouching,' he said. 'This also means that my backpack carries expensive equipment that I don't want to advertise, especially when walking through crowded environments.' "
Free Ways to Improve Your Photo Editing Skills – Business News Daily
By Sammi Caramela on October 10th, 2018
"Consumers appreciate appealing artwork, and maintaining your own style throughout your website or business platforms attracts new customers to your brand. This can be achieved through batch editing, which allows you to apply the same filters and edits to multiple photos.
Jimmy Chan, photographer at Pixelicious, said that 'the key is to edit one picture, then apply those settings across all others' to establish consistency."
5 Strategies To Take Stunning Photos, With Jimmy Chan of Pixelicious – Authority Magazine
By Chaya Weiner on August 20th, 2018
"I had the pleasure of interviewing Jimmy Chan, the wedding photographer of Pixelicious from Montreal (Canada). Known for their signature customer service and dedication to clients, Pixelicious is often quoted by some of the most prominent wedding, business and lifestyle publications such as Business Insider, BRIDES and Consumer Reports for helpful tips on photography."
27 Best Photography Marketing Ideas from the Pros – Fit Small Business
By Anna Dizon on July 11th, 2018
"Jimmy Chan, Wedding Photographer, Pixelicious
This sounds counter intuitive because we all focus on photography and not writing. A mightier pen not only improves your overall communication with your clients, but it also opens opportunities to submit guest articles on authoritative blogs. This establishes you as the subject matter expert in your niche. Furthermore, see this as a great way to build relationships with influencers in the industry."
How to Build Wealth at Any Stage in Your Career – MagnifyMoney
By Brittney Laryea on June 13th, 2018
"Chan and his partner took the approach of starting with small goals and sticking to them. To kickstart their wealth-building, they found ways to live more frugally with the goal of living below their means. They cooked at home, packed lunches and avoided taking on more debt. They worked their way up to setting aside 20 percent of their income, on average, Chan said.
"Once we started to make small adjustments and were seeing results we were motivated," said Chan. "It may take you 3 months, or 6 months, until you gain that confidence. Once you achieve [your] goal you can say, 'Wow, we did it again.'"
That strategy allowed the couple to max out their retirement contributions, pay down their mortgage faster and launch Chan's photography business, Pixelicious"
Should I Post Pricing on My Website? – Business.com
By Adam C. Uzialko on May 4th, 2018
"Customers have little patience these days when browsing websites. They scan quickly and decide whether to keep reading within the first five seconds," Jimmy Chan, a wedding photographer for Pixelicious, said. "This means businesses need to lay out the benefits and how we address the pain points immediately. If the business competes strong on pricing, then make this clear to retain the customer's attention."
How to Handle Divorced Parents While Planning a Wedding – WeddingWire
By Jenn Sinrich on March 6th, 2018
You should clue your photographer into the situation, as he or she will need to know for picture-taking purposes. Jimmy Chan of Pixelicious in Montreal, Canada, sends a mini-questionnaire in advance, along with the names of the wedding party members, emergency contact information, etc., to his clients to cover all bases. "We really don't want to be caught asking, 'Let's take a group photo with the parents,' in which the bride says, 'My mom can't stand being next to my dad.'"
Wedding Photographer Posing Guide – Poses That Work – PetaPixel
March 3rd, 2018
My name is Jimmy Chan, the wedding photographer of Pixelicious from Montreal, Canada, and this in-depth guide is packed with actionable step-by-step tips for your next assignment; Written in a language that hobbyist / amateur photographers can understand; Featuring images of real clients, never models in stylized shoots; I will tear down some of my favorite shots by explaining what didn't work and how would I have done things differently.
6 tips for finding your wedding venue match – Offbeat Bride
February 28th, 2018
"Don't be afraid to unleash your creativity," wedding photographer Jimmy from Pixelicious advises. "Pull out the map and explore all these wonderful places, often requiring less than one-hour drive from home. Brides are incorporating seasonal themes nowadays: sugar shacks in spring, botanical gardens, outdoor vineyards, farms, barns, and for those hardcore adventurers… try tying the knot on a mountain peak!"
4 Tips for Finding Your Dream Venue while Saving Money – WeddingLovely
February 15th, 2018
What if you could get married in the venue of your dreams and save money at the same time? Today's guest post brought to us by Pixelicious (Montreal, QC) will show you how! Many couples get engaged during the holidays, this is why wedding shows tend to occur in January. This also means that brides will be busy shopping for vendors and venues. The most expensive item on everyone's list will most likely be the venue / reception. Clients get maximum ROI on their time and effort when negotiating with the venue. Here are some tips to help you find your dream venue despite being on a budget.
Wedding Photography Lighting Tips, From Preparation to Reception – PetaPixel
February 3rd, 2018
"My name is Jimmy Chan, and I'm the wedding photographer of Pixelicious in Montreal, Canada. I decided to challenge myself and write a comprehensive, in-depth guide to wedding photography in any lighting situation. As the title suggests, it will cover from preparation to reception and beyond, dissecting the characteristics of light while offering many step-by-step actionable tips to delight your next client."
Delegate To Celebrate – Creators
By Kristen Castillo on January 19th, 2018
"Delegate and don't look back," says wedding photographer Jimmy Chan of Pixelicious in Montreal. Trust in your friends and family to do their best. "After outlining your requirements, let your wedding party take charge," he says, nudging brides and grooms not to micromanage the wedding day. Be careful not to overdo it when asking for assistance, too. Chan urges couples to remember that family and friends may not enjoy the wedding as guests if they're too involved in planning the celebration. "Consider their ideas out of courtesy but it's best not to have them 'work,'" he says.
Ask The Experts: 7 Reasons to Hold a Winter Wedding – Boho Weddings
December 27th, 2017
"Those brave enough to withstand the cold are in for a lovely surprise", says Jimmy from Pixelicious. "Pictures in the falling snow are highly photogenic, not to mention rare." As long as the newlyweds take the necessary precautions, such as adequate clothing and not spending too much time outside, a session in the falling snow will look like a fragment from a fairy-tale. "Just be mindful of the earlier sunset which limits the amount of sunlight you get. Although an experienced photographer will plan the day accordingly, in addition to supplying lighting in darker environments."
10 Mistakes Brides Always Make When Planning An Outdoor Winter Wedding – Shefinds
By Linda DiProperzio on December 19th, 2017
Not only could icy road conditions hinder your guests' arrival, but it could also delay your vendors set up time for the event. Be flexible with your timeline, says Jimmy Chan of Pixelicious. "In winter, there are snow storms, road closures and unexpected car breakdowns. With the in mind, allocate twice the amount of time required as a buffer. If it takes 30 minutes to drive from your home to the church, double it to 60 minutes."
5 Tips for Taking Great Family Portraits – Consumer Reports
By Tercius Bufete on December 18th, 2017
"The main reason group pictures are difficult is that we are dealing with multiple live subjects," says Jimmy Chan, a wedding photographer in Montreal. "Capturing a still object feels very different from a real person you need to pose and interact with. Take that challenge, then multiply by 10—that's the essence of a group picture."
Wedding Negotiating Tips – myRegistry.com
By J.R. Duren on December 4th, 2017
Jimmy Chan is a wedding photographer in Montreal. His company, Pixelicious, offers a variety of services, all of which can be negotiated when couples are planning a wedding. There's a catch, though; you may not get these discounts if all you do is ask nicely. "Some intangible reasons for accepting a particular client's offer includes shooting at a venue we haven't seen before or the couple's potential in building our portfolio. We analyze the overall theme of the wedding and the fun factor, too," Chan said. "It's alright to ask for discounts, but at least give us a reason to offer one."
The Best Digital Camera – Reviews.com
November 7th, 2017
Not everyone is a trained photographer, so we asked our experts what amateur or budding photographers should look for in a digital camera. Jimmy Chan, photographer for Pixelicious, told us to "look for portability, ease of use, and a decent zoom range." Following his advice, we searched for digital cameras that we could easily carry anywhere from a school play to our next adventure overseas.
The Best DSLR Camera – Reviews.com
October 31st, 2017
Jimmy Chan, a photographer for Pixelicious, told us that "if you waste time fumbling with the switches and buttons, you will miss the shot, [so] it is crucial that the photographer learns the camera inside and out." Following his advice, we directed our attention toward finding the entry-level DSLR that was best able to help us do so.
7 Steps to Looking Great in Front of the camera – WeddingLovely
October 10th, 2017
Our friends at Pixelicious (Montreal, QC) created this helpful list of simple posing tips to help you feel at ease in front of the camera on the big day. Enjoy! Pixelicious is the wedding photographer you have never heard of but can't wait to tell your friends about.
Photography by Pixelicious – Once Wed
September 14th, 2017
There are a couple of things that they pride themselves in – things that set them apart. They understand that a wedding is a large (and yes often stressful) investment. So they do the following things to make your photography decision less stressful: you don't pay until you review the retouched photos; your satisfaction is 100% guaranteed; their pricing is given up front, with no packages, hourly or overtime rates; and they don't sell albums or prints. They also love developing client relationships that will continue beyond your wedding day, resulting in a family visual legacy at all important times in your life. They call this their Pixelicious signature experience. Who wouldn't love that!
The real reason that bridesmaids all dress the same – The List
By Lauren Schumacker on September 4th, 2017
"Of course, anything that takes the focus away from the bride in wedding photography is a bad idea. The method is to pick a favorite a color, or something that matches the overall theme at the reception," said Jimmy Chan, a wedding photographer for Pixelicious in Montreal. "By toning down the colors, or at least keeping them within the same hue, we will focus more on their faces and expressions. In the end, isn't that what's most important? The people and not the dresses?"
10 Sanity Checks to Do During Wedding Season – Livestrong
By Ferozan Mast on August 30th, 2017
Don't assume that the hotel the couple suggests is the only place you can stay. It's worth doing a little research to make sure that the rate they got for their room block is indeed the best price or whether there might be a less pricey option nearby. "A large family of five might require at least two hotel rooms — quite expensive in large metropolitan areas like New York or L.A.," says Montreal-based wedding photographer Jimmy Chan. Do what you can to make the trip easy on your wallet, especially since you've already committed to traveling.
Experts Weigh In: What Keeps You Productive? – MyCorporation
By Deborah Sweeney on August 22nd, 2017
"What keeps me productive and focused: constantly reminding myself that I only have one chance to get this right. I start the day with a strange ritual, by looking into a mirror where I keep telling myself that my clients are getting married for the first (and most likely last) time. This forces me into a sense of urgency, to be really in the moment so to speak. The downside is that one becomes emotionally and physically drained after giving 120% for the entire day." – Jimmy Chan, Pixelicious
How to figure out how much money you should give for a wedding gift – Business Insider
By Kristin Salaky on July 18th, 2017
Many also noted that this rule also puts the onus on the couple to tell guests how much the plate cost is in order to plan their gift.
But a lot of wedding guests are still married to this tradition. If you do choose to go that route, wedding photographer Jimmy Chan pointed out to INSIDER that guests can research what the wedding venue offers as far as plate prices themselves to avoid an awkward conversation with the couple about costs.
30 Clever & Fun Ways To Thank Customers – Helprace
By Vitaliy Verbenko on July 17th, 2017
I've decided to offer family portraits, something that will last a lifetime instead. Didn't stop there though, a surprise large acrylic print was given as a gift, hand signed and delivered to the client's home. Clients will remember you made them feel special and continue to be loyal and supportive.
Unconventional Tips for Starting a Business – Wonolo
By Angela Stringfellow on June 15th, 2017
The good news is that humans are creatures of habit, and they tend to follow the herd. So my #1 tip is to do the opposite of whatever others are doing; this will immediately separate your business from the rest. What follows is simply execution and staying true to your own brand.
Wedding Projector Ideas That Aren't At All Cheesy – BRIDES
By Stefania Sainato on June 10th, 2017
Play a same-day slideshow or video depicting the major highlights leading up to the first dance. "Emotion will resonate throughout the room because the bride and groom are seeing the first professional images or video footage of themselves on their big day. Often, guests' jaws will drop and they wonder how the shooter managed to load up these images so quickly," says Jimmy Chan from Pixelicious Wedding Photography. Unlike a collage of family photos, the quality of the content is much higher, and guests get to watch something new and unexpected. You can coordinate with your DJ/videographer to incorporate your favorite song.
Older articles:
Wedding photography posing guide
Wedding photography lighting tips
Destination wedding photography guide
Finding the best wedding photographer in Montreal
Best wedding venues in Montreal
Saving money when looking for a venue
Hidden gem locations that brides don't think of that offer spectacular wedding photos
Beautiful places around Montreal for photography
List of affordable hotels in Montreal